The Univer one way or bi-directional flow regulating valves are mainly used when it is necessary to regulate the speed of the piston in the pneumatic cylinders of double or single effect, and also where it is required to regulate the air flow.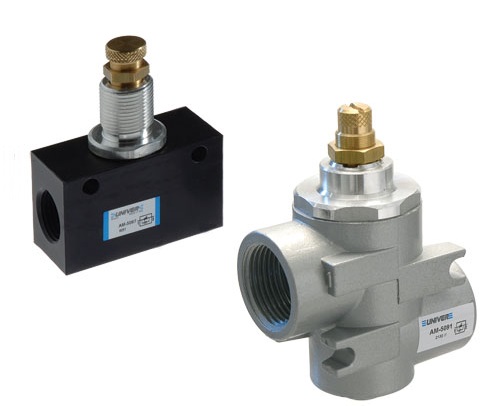 The Univer 
stop valves
 are safety systems able to block the cylinder rod if pressure is lost in the fuelling system (one way) or when the valve which commands the cylinder has both pilots interrupted (bi-directional).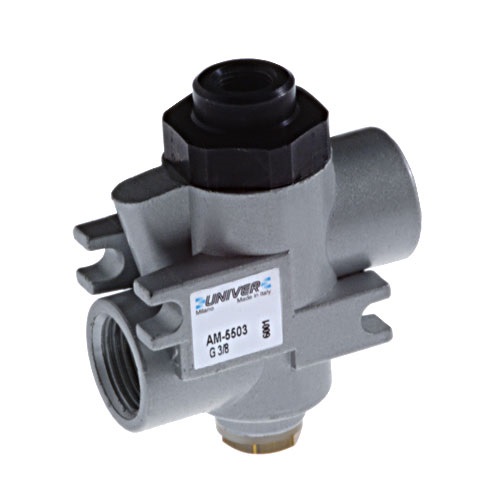 The Univer patented 
safety control valve
 can be used in pneumatic circuits where an abrupt start, after the interruption of pressure, is to be avoided therefore averting possible damage to the equipment.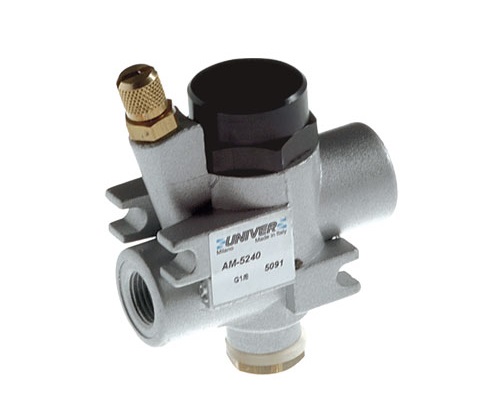 The Univer 
pneumatic and electric foot valves
 are made of and protected by nylon with a reinforced steel layer; the valve of the body is in die-cast zamak aluminium alloy. Sealing gaskets in anti-oil and anti-wear mixture.